Virgil's Care
hit hosts A 4-day theatre workshop by Panda Project
March 12th – 15th, 2020
Open Call for applications to attend
All are welcome!
HIT is excited to present independent performing artist Delia Trice for a special guest week to showcase her work and international collaborations. The week will host 2 performances in the evenings –  Visual Bluff and SMIL BELINDA, as well as a 4-day workshop "Virgil's care".
Workshop Dates for participants:
March 12th from 15.30 to 18.30
March 13th from 9.30 to 13.00
March 14th from 9.30 to 13.00
March 15th  from 13.00 to 16.30  DRESS REHEARSAL
17.00 "Virgil's Care" public workshop demo performance/ showcase
VENUE:
KFTS -Copenhagen Film & Theatre School
Hørsholmsgade 20, 2200 København
_______________________________________________________________________
About the workshop:
March 12 -15 – workshop + public performance with participants
"Virgil's Care", conducted by Panda Project is a workshop with a particular focus on "creating a loyal audience". It aims to draw a sweet twisted line between communication and performing arts, in which Dante's Divine Comedy will  be used as a medium and possibly a text,  to prepare participants for performing a final showcase piece, on stage, on the last day of the workshop.
Virgil's Care
In this workshop, we will explore the possibilities of playful, light and honest interaction with the audience in installations and shows. Dante Alighieri's Divine Comedy will be used as our viaticum.
About the text:
Dante is an ambassador of Italian culture in the world and in his journey, thanks to Virgil's guidance, he himself  is the spectator in a hostile environment.
Dante as a character in the text The Divine Comedy, is often scared, he fears the characters he comes upon. It is through Virgil, his mentor and spirit guide, who takes care of him, that Dante will be able to interact with everyone he meets, even with those that terrify him the most: from the abhorrent to the noble souls in the afterlife.
Perhaps the Divine Comedy has infused our Italian spirit with this capacity to connect. The ability to interact even with spirits?
Perhaps as a guiding artistic vision … if you are able to involve and engage the audience using the Divine Comedy,  a text that is often (unfortunately and incorrectly) perceived  as too difficult to comprehend and enjoy,   – after this workshop hopefully there will be no obstacle to the desire to put the relationship with your audience at the center of your future creations as theatre professionals.
Participants
The workshop is aimed at international and Danish theatre/drama students, professional performers in the Copenhagen area. The workshop will be conducted in English.
Costs:
The workshop's cost is 550 DKK.
Application process:

To apply, please write directly to the Company at
Title your email:
subject : Virgil's care
Include a short presentation including original country (if different from Denmark) and your spoken languages.
When accepted you will receive:
instructions for payment
additional reading material to prepare for the workshop
Panda Project's presence in Denmark is kindly supported by:
Italian Institute of Culture of Copenhagen
Assessorato al Turismo del Comune di Ravenna.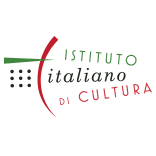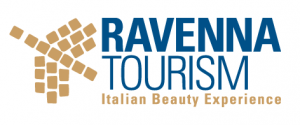 Read more about Panda Project's 2 other live shows on at Krudttønden in the evenings 11 -14 March.
Bookng is open.