HIT's own international theatre festival for cph stage
"hit goes on stage"
HIT is delighted to announce their exciting programme of theatre and performance in Copenhagen for CPH STAGE in spring 2020
Featuring a packed programme of
HIT international & guest artists
⭐⭐⭐ 5 shows⭐⭐
 28 to 31 May 2020
Old Times:                     Thursday/Friday/Saturday 11:00
The White Plague:       Thursday/Friday/Saturday 14:00
Scrambled:                    Thursday/Friday/Saturday 17:00
Tender Napalm:           Thursday/Friday/Saturday 19:00
The Rapture:                 Thursday/Friday/Saturday 21:30
_______________________________________________________________________
Thanks for support for Theatre Festival  HIT Goes on Stage go to:

____________________________________________________
show number 1 ⭐⭐⭐⭐⭐
The Rapture – art vs extinction
by Moira Finucane (AUS)
An Australian production on tour
BOOKING: https://www.teaterbilletter.dk/forestillinger/moira-finucanes-the-rapture/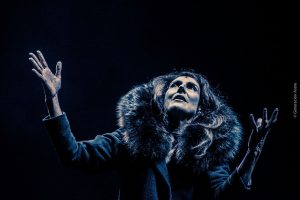 https://www.finucaneandsmith.com/the-rapture
"A surreal and spectacular series of monologues  most of them addressing issues of climate change, feminism and surprisingly, given the shape of the vehicle, only a little of religion."
Audiences & critics across 5 continents call Finucane 'transcendent', 'exquisite', 'sumptuous' & 'volcanic'. Now Finucane sets fire to her legendary variety oeuvre, reincarnating herself as a transformer, a snake always shedding her skin; writhing through a visual feast of prophecy, Gothic dreams, birds of prey, soaring wings and apocalyptic fairy tales.
Couturiers, composers, jewellers, sculptors, painters, performers, singers & faux-furriers. This is preposterous talent in a party on the edge of the abyss.
About visiting artist Moira Finucane:
Moira Finucane, one of the world's greatest performance chameleons, literary genius and apocalyptic rock goddess brings her major new work to Denmark. A transcendent emporium of gothic-erotic dreams, rock'n'roll angels, soul-searing music, skin-shedding tales, and total art.
Dripping with visual art relics, porcelain icicles, & an otherworldly choir, The Rapture is a cult & shimmering throwdown.
https://www.finucaneandsmith.com/
★★★★★
Review:
"Moira Finucane's gothic appropriation of a Catholic Mass… The high priest(ess)-creator is a role she's made for herself, and she takes it with all the confidence you'd expect of one of Melbourne's most iconic performers. The action is delivered with an intensity that shifts at times between the charming and the vicious, the histrionic and the droll, the pathetic and the passionate."
(Daily Review, Australia)
_____________________________________________________
show number 2 ⭐⭐⭐⭐⭐
the white plague
by Ferodo Bridges (UK)
Don't miss this edgy, immersive theatre experience, which keeps the audience – literally – in the dark!
BOOK: https://www.teaterbilletter.dk/forestillinger/the-white-plague/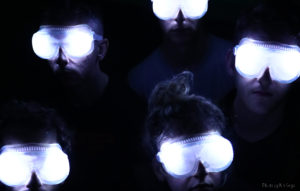 Following a sell-out international run, Ferodo Bridges present the immersive production, THE WHITE PLAGUE, experienced in 'white blindness' for a strictly limited number of audience members. 
When a mysterious and fiercely contagious virus starts spreading among a major city's population, causing all infected victims to lose their sight, the government takes emergency action and isolates those affected in unprepared quarantine facilities. As the consequences of the epidemic are revealed, citizens are driven to expose the very brightest and darkest aspects of their human nature. Who do we become when faced with discrimination, dehumanisation and extinction?


★★★★★ "A dystopian immersive masterpiece – UNMISSABLE!"  (ToDoList London)
★★★★ "A theatrical experience that will stay with you for a long time."  (London Theatre 1)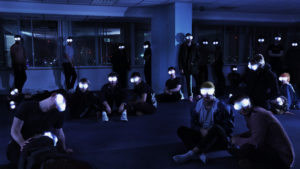 Link to more info:https://www.ferodobridges.com/video

About visiting company Ferodo Bridges:
Ferodo Bridges is an international theatre company, based in London, that creates and produces plays that engage audiences in an immersive and strongly political manner. The company's artistic director, Alexander Raptotasios, mixes classic texts, pop culture, performance art, immersive and physical storytelling to create experiences that foster debate and communication, usually in unconventional spaces and by using all the senses. The company has been supported in the past by the Arts Council England to create and tour work in England, but it has also presented work in Greece, Denmark, Japan, Spain and India in collaboration with various local artists and theatres.
https://www.ferodobridges.com/
______________________________________________________
show number 3 ⭐⭐⭐⭐⭐
Scrambled
by Rotem Nachmany (Israel)
BOOKING: https://www.teaterbilletter.dk/forestillinger/scrambled/
An intimate yet unsettling performance featuring a woman's journey to conceive while dealing with her most dark and feminine sides. A reality embedded in the toilet that has become a small, private temple in an attempt to create life in the shadow of death. When deep in shit, poetry comes out, and when the stench is so present it becomes a fragrance in her Fantasy Cabaret…
Creator and performer: Rotem Nachmany
Directed by: Maya Bitan
Co-director& dramaturgy: Maayan Dobkovsky
Original music: Johnny Tal
Lighting design: Paz Psherhofer
Artistic advisor: Idit Herman
Props design: Shoko
Marketing & PR : Meir Bar-Giora
Video: Gil lupo
_____________________________________________________
show number 4 ⭐⭐⭐⭐⭐
Old Times
By Harold Pinter
A HIT own production (Denmark)
Directed by Jeremy Thomas-Poulsen
Extended run under CPH Stage 2020
28 – 30 May
Cast: Tom Hale, Dina Rosenmeier, Camilla Søeberg, Grayson McCouch
BOOKING: https://www.teaterbilletter.dk/forestillinger/old-times/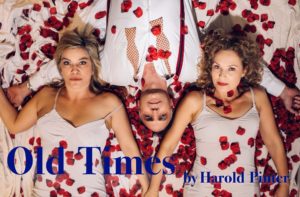 "THERE ARE THINGS I REMEMBER WHICH MAY NEVER HAVE HAPPENED, BUT AS I RECALL THEM, SO THEY TAKE PLACE."
/ANNA.
The human perception of memory, of where reality ends and fantasy begins, is explored in one of Nobel Laureate Harold Pinter's most famous plays
⭐⭐⭐⭐⭐
"This HIT production of 'Old Times' must rank as one of the sexiest ever adaptations of renowned playwright Harold Pinter's work….Its unlimited angles gave the audience the sense they were really look into someone's living room as a voyeur…HIT has once again succeeded in masterfully presenting an absorbing re-interpretation of Pinter's work."
(CPH Post  5 stars  January 31st, 2020)
More info: https://www.houseofinternationaltheatre.dk/2020/03/10/old-times/
---
show number 5 ⭐⭐⭐⭐⭐
Tender Napalm
by Philip Ridley
A HIT/Down the Rabbit Hole production (Denmark)
BOOK: https://www.teaterbilletter.dk/forestillinger/tender-napalm/

Running for 10 performances 20 – 31 May

Man and Woman – unnamed –  are shipwrecked on a desert island.  He is a post-war fighter pilot. She is his wife. Their child is lost.
With elaborate stories of wild monkeys, aliens, tsunamis, sea monsters, Man and Woman role-play and fight for control of their island. Amid all their make-believe, they play by certain rules – part fairy tale, part adventure story and part boy-meets-girl romance.
Somewhere at the heart of these fantasies is a  real wounded relationship. A boy and girl, once teenage sweethearts –  seen on stage in flashback, –  now grown into a man and a woman in a destructive universe that is sweet, funny, lyrical and graphic, all at the same time.
Basically it is the story of every marriage you have ever known!
A high-impact, explosive drama, recommended for ages 15 up.
For more info go to:
http://www.houseofinternationaltheatre.dk/2020/03/15/tender-napalm/
_______________________________________________________________________
Don't know CPH STAGE?
CPH STAGE IS AN ANNUAL OPEN THEATRE FESTIVAL IN COPENHAGEN, FOCUSING ON DANISH PERFORMING ARTS: WHERE IT'S AT AND WHERE IT'S HEADING.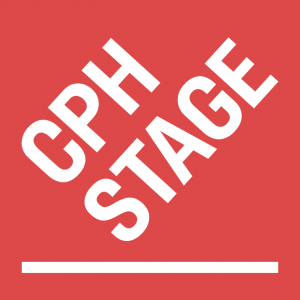 CPH STAGE facilitates an International Visitor's Programme for professional presenters, producers and press during the international days in order to give an insight and connection into Danish Performing Arts.
This work is part of the festival's vision on bringing new trends to Denmark and develop Danish performing art for a fertile exchange across borders.
HIT are delighted to be performing for CPH STAGE, not for the first time, but this year with an ever-more packed international guest programme plus two HIT plays of our own.