ONLINE TRAINING NOW AVAILABLE
Due to popular demand, HIT is offering a series of intensives in March/ April 2020 on performance skill building, geared towards both experienced actors looking to work out their fundamentals, as well as for newer actors looking to be guided through a training process.
And now due to current social distancing circumstances,  HIT is really pleased to announce online programming for those looking to keep those creative juices flowing and to continue to grow as artists during this time!
Performing New Texts: Deep Dive Edition
online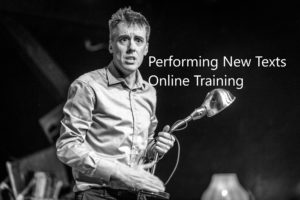 Led by New York- and Copenhagen-based professional actor and director Jessica O'Hara-Baker, this class is about digging into script work, how to use the text to build a character by making informed choices, and how both actors and directors can approach prep and homework when they're working on a show or film.
Mondays from 10:00-12:00
March 30, April 6, 13, + 20
COVID Discount! 450kr
Acting + Directing for the Camera
online

We'll use the online class format as an opportunity for actors to slow down and dissect the process of what goes into a strong on-camera performance, while giving directors tools to learn more effective and efficient ways to communicate with performers.
Led by New York- and Copenhagen-based professional actor and director Jessica O'Hara-Baker.
Thursdays
9th, 16, 23 & 30th April
from 18-20 hrs
COVID Discount! 450kr
Playwriting Workshop
online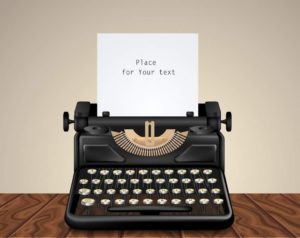 This is a course about getting started and getting finished. Joseph Sherlock has been a teacher for 16 years and a theatre maker for longer. Through online lessons Joseph will show you techniques for tackling a blank page, for structuring and rewriting, for planning and freely composing. We'll discus form and genre, classics and contemporary writers, the greats, the clichés and all the 'rules,' and then you can ignore them at your leisure. This isn't a course to change your artistic voice, but to help you put that voice on paper, and to get it finished.
Normal classes will be on
Tuesdays from 18:00-21:00
March 31, April 7, 14, + 21
COVID Discount! 450kr
To sign up for online training, email hitlab@houseofinternationaltheatre.dk with the workshop/workshops you'd like to attend. 
About the HIT LAB leaders:
Jessica O'Hara-Baker
Jessica O'Hara-Baker is a New York and Copenhagen-based theatre and filmmaker who works as a performer, director and producer in both mediums. She has a love for new works in development, and has worked on new pieces at Second Stage, Playwrights Horizon Downtown, EST, The Lark, Signature, Drama League, Primary Stages, LAByrinth, Cherry Lane, and Prospect Theater, among others. She is an NYU Tisch graduate and a member of Actor's Equity. jessicaoharabaker.com
Joseph Sherlock
Joseph Sherlock is an actor, director, writer and teacher now working in Copenhagen. He has taught and produced theatre and performing arts in England, The Czech Republic, China and Australia. He is currently working with The House of International Theatre ,  The CTC in Copenhagen and Playmate Theatre in Malmo.