SOUTHERN BEDFELLOWS
by Riley McCarthy
World premiere at Bøssehuset 27 May 2021
Performing dates
26 May – 12 June
On stage: Jody Fish, Annelise Nielsen

Directed by Christoffer Berdal
CLICK HERE TO BOOK TICKETS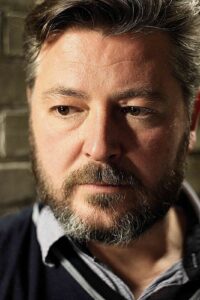 The world premiere of a brand new, ground-breaking drama from the USA, Southern Bedfellows is a sensational two-hander, selected, directed and cast especially for HIT by acclaimed Danish director Christoffer Berdal.
Don't miss this seminal fresh work by one of the most significant voices in playwrighting today , the young, contemporary and American, non-binary playwright McCarthy.
CLICK HERE TO READ MORE
Southern Bedfellows is part of HIT's season focusing on new LGBTQ+ stories, in collaboration with Bøssehuset and will also feature under the International Days of CPH STAGE.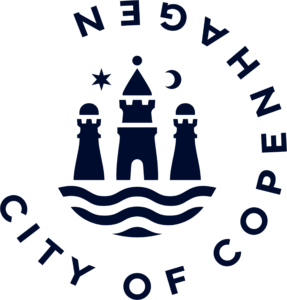 HIT's production of Southern Bedfellows is supported by Københavns Scenekunstudvalg.
_______________________________
CPH STAGE INTERNATIONAL DAYS 3 – 5 JUNE 2021
Excited to announce HIT has a whole series of 5 fabulous plays and theatrical experiences under CPH STAGE, as part of the INTERNATIONAL PROGRAMME this year,  3 – 5 June: digital, live stream, live theatre on stage and in-person events. 

CLICK HERE TO BOOK TICKETS TO SECURE YOUR PLACE IN THE ROOM.

CLICK BELOW FOR MORE INFORMATION ABOUT:
Southern Bedfellows                      Directed by Christoffer Berdal
The Shy Manifesto                          Directed by Jeremy M Thomas
Moira Finucane's The Rature       Directed by and with Moira Finucane
The White Plague                            Directed by Alexander Raptotasios
Scrambled with R Nachmany       Directed by Maya Bitan

HIT's participation in CPH STAGE as HIT hits the Stage is graciously supported by the Aage og Johanne Louis-Hansens Fond.


_________________________________________________________________________
HITting home international isolation monologues 2020/2021
WE ARE ONLINE!
Being released one by one throughout the next few weeks…
CLICK HERE TO WATCH AND FOR MORE INFORMATION
🎬Portughese TV featuring our Isolation Monologues and interviews with our HIT people.
So tune in for our brand new, exciting, ongoing writing experiment!
https://www.houseofinternationaltheatre.dk/hitting-home/

Under HIT, six international playwrights are now being brought together online to  collaborate from their homes in the UK, Denmark, France, Portugal, Sweden and Greece –  to  creatively share their isolation experiences online during Covid year 2020.
The result is six brand new filmed monologues in English, which audiences are able to watch being read aloud,  as they are released and featured here on our HIT website and online. 
Your own story, in the words of another,  in the mouth of the protagonist.
Watch as each partner playwright becomes performer, reading aloud the monologue especially written for them, based on their own story, written by their online, writing partner.
John Foster (UK) pairing with Joan Rang (DK)
Miguel Pelleterat (FR) pairing with Ero Glaros (EL)
Stephen Rappaport (SE) pairing with Ricardo Correia (PT)
Writers from 6 countries – strangers to each other, listening to each other's stories, writing eachother's stories – separated by distance, united in isolation.
FIND THE FILMS AND MORE INFO HERE:
http://www.houseofinternationaltheatre.dk/hitting-home/

The HITting Home –  International Isolation Monologues are graciously being supported by Louis-Hansens Fund.
_________________________________________________________________
CPH QUEER THEATRE FESTIVAL
COPENHAGEN 2021 – WORLDPRIDE AND EUROGAMES
AUGUST 2021
Cph Queer Theatre Festival performs in August when Copenhagen will host for the first time  COPENHAGEN 2021 – WORLDPRIDE AND EUROGAMES.
EXCITING GUEST PERFORMANCES & HIT PRODUCTIONS
HIT is organising a large variety of international queer theatre performances happening throughout Copenhagen from the 12th-20th of August 2021. Booking opens soon!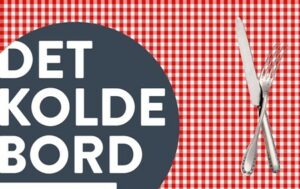 ARTIST RESIDENCY PROGRAMME
HOT MEAT
During HOT MEAT queer theatre artists from around the world are invited to Copenhagen for 10 days of performances and residencies, giving them the unique opportunity to showcase the best of LGBTQ+ theatre and collaborate with Scandinavian artists in co-creation and presentation of new LGBTQ+ drama. Applications for theatre practitioners are now open.  HOT MEAT is a collaboration between HIT and Det Kolde Bord.
_____________________________________________________________________