Actors and  aspiring actors come join us!
HIT lab is creating a rehearsal room/Actors Studio-type-training for English language acting and performance in Copenhagen.
Tuesday 17 November/ 24 Nov/ 1 Dec/ 8 December 2020
4 sessions over 4 weeks
Max 9  participants
Dates:  Four Tuesdays in a row
Time:    18:00 – 21:00 hrs.
Cost:     100 kr per day per class, per 3 hour session
The Rehearsal Room is where actors work, where we improve and where we prepare. It's the athlete's gym, the painter's studio and the carpenter's workshop.
HIT lab is creating a rehearsal room for English language acting in Copenhagen. A place you can come to work on your craft, to learn new approaches, techniques and accents, or to prepare your latest monologue if you want.
All are welcome
The Rehearsal Room is open to both beginners and more experienced actors, who are serious about their development and about the work.
Every Tuesday evening come and do what we love best. We will provide you with scripts, professional directors and a place to work, all you need to bring is your talent, commitment and comfortable clothes (you never know when we might need to do a bit of stage fighting!)
To maintain health and safety, class is limited to 9 actors so book a spot by emailing:
hitlab@houseofinternationaltheatre.com
You are welcome to show up on the night. But if we have more than 9 actors we'll have to turn you away so contact us to make sure you don't miss out.
PRACTICAL INFORMATION:
Venue:
Teater Hund space
Østerbrogade 95,
2100 København Ø
4 sessions over 4 weeks
Max 9 spaces available
Dates:  Four Tuesdays in a row
Tuesday 17 November/ 24 Nov/ 1 Dec/ 8 December 2020
Cost:      100 kr per day per class, for a 3 hour session.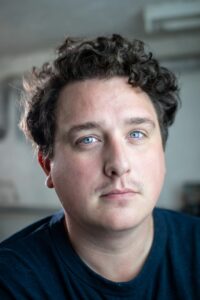 ABOUT THE CLASS TUTOR:
Joseph Sherlock is a British actor, director, performer, writer and teacher now working in Copenhagen. He has 15 years experience teaching and producing theatre, Shakespeare and performing arts in England, The Czech Republic, China and Australia.
He is currently working as a theatre director on different projects in Denmark, with among others House of International Theatre,  the CTC  and Playmate Theatre in Malmö, Sweden. His latest plays directed in Copenhagen and Sweden are winning him critical acclaim.
Joseph also writes and performs his own comedy and you might have seen him performing during the HIT staged readings this summer, or for HIT online for HIT's streamed international, live, staged reading of the thrilling two-hander Night of the Living, written by Dave Lankford, in the spring.
Joseph has a background as professional writer/ theatre practitioner and lecturer/tutor, with degrees in law, politics and international relations and education. He is also currently leading HITLab 2020:  Writers' Room on Thursdays.