No Exit- Reloaded ⭐⭐⭐⭐
By BAFTA award-winning playwright John Foster written for HIT
Directed by Jeremy Thomas-Poulsen
World premier
2017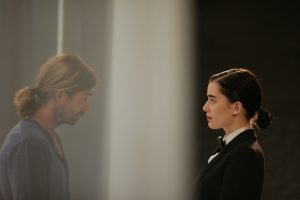 "A delicious performance shimmering with malevolence with overtones of Pinteresque menace. Astrid provides a real stage presence which is at turns diverting, humorous and formidable as she stalks the stage with her little laugh and bewitching presence."
– John Foster, playwright "No Exit- Reloaded" , BAFTA award-winner.
KOP Kultur giver No Exit – Reloaded ★★★★ (4 stjerner) October 2, 2017          
"What have you done?
Why are you in Hell?
Where time no longer exists.
Where the senses fade.
Where eternity tortures you.
Three killers in a room.
Each with their own story.
Their individual pathways to Hell.
Yulia, sniper and spree killer.
Liam, commissioner of state murder.
Kamila, guerrilla and black widow.
Brought together in a single incident.
Sharing their private space of Hell
Why not tear each other apart?!
Hell is other people."
A modern and dark adaptation based on motifs from the 1944 French play by Jean-Paul Sartre written by BAFTA Award Winner and Offie nominee John Foster.
No Exit – Reloaded is a new look at one of the world's most famous noir plays set in the near future 2027, in the post-Brexit and post-Trump era of modern terrorism.
Directed by: Jeremy Thomas-Poulsen
Cast: Jana Pulkrabek, Dina Rosenmeier, Kevin Kiernan-Molloy, Astrid Lund
Produced by: Manusarts
Lights and Sound Designer: Paul Damade
Stage manager: Angelique Giroir
Performances: Sept 29th – Oct 11th (All performances are in English)

Tue-Sat 19:00, Sunday 1/10 at 17:00, Sunday 8/10 at 14:00
Tickets from 40kr. Buy tickets – Scroll down to read about a special pre-show dinner
Season pass available – read more
PRE-SHOW DINNER AT SPISEHUSET FAIR for 150 kr.
HIT has joined forces with Spisehuset Fair on the first floor of Huset to offer our No Exit-Reloaded audiences a special 2-course theatre menu to enjoy before the show for just 150 kr.
1st course: Charcuterie to share (slices of ham and salami, bruschetta with oxtails, smoked cheese and homemade pickles)
2nd course: Dish of the day
On the side: Homemade sourdough bread and butter and a glass of sparkling Italian wine.
How to book your pre-show dinner:
Buy tickets for No Exit-Reloaded
Book a table at Spisehuset for 17:30 at – Note: Table must be reserved 3 days prior to your selected performance, and Spisehuset Fair is closed on Sundays.
Remember to write "Dinner and Show" in the comment field before you click Confirm
Show your No Exit-Reloaded tickets upon arrival
Enjoy the great combination of delicious food and entertaining theatre!
DEAR DEPARTED art installation
Italian art & theater company Panda Project will be bringing an interactive art installation called Dear Departed to HIT's foyer for the entire run of No Exit – Reloaded.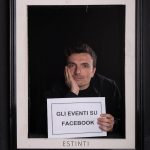 Dear Departed was created in 2011 and has since then been part of several festivals and cultural events. It will make its Danish debut at HIT. Inspired by Marion Peck's art exhibition The Dearly Departed and the book Cari Estinti, it savors and develops Peck's spirit by cherishing and preserving a sweet image combined with darkness of theme. A sparkling stand opposed to the carelessness of our times.
Special event for our premiere on September 29th.
Audience members at our premiere will be invited to interact with Panda Project's Dear Departed . Photographer Penny Diamantopoulos will take photos of willing audience members to create portraits with personal written messages like the ones on the left. These portraits will then form part of the Dear Departed wall exhibition, on display in the foyer until October 11th.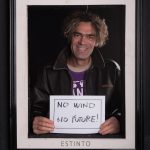 This is an open invitation for audience members at our premiere to publicly celebrate someone or something that, in their opinion, is missing or close to extinction – captured in a photo.
ABOUT THE CAST
Jana Pulkrabek is a German-Czech actress, director and producer. She studied acting in New York at the Lee Strasberg Theatre Institute and the legendary Actor's Studio, working with talents such as Arthur Penn, Eli Wallach and Christopher Reeve. Jana has appeared in film, television and theatre in Hamburg, New York, London and Copenhagen in productions including: Sex and Betrayal (theatre), Secret Deliriums of a rented Mind (theatre), I Marry my Wife (television) Nocturnal Ecstasy (film).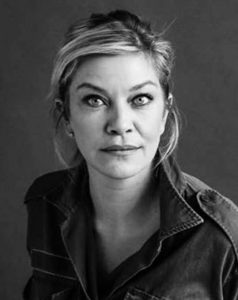 Dina Rosenmeier is a Danish actress who studied acting at the Sa Nau Teatro School in Spain, The Lee Strasberg Theatre Institute in New York and at the Larry Moss Studio and Stella Adler in Los Angeles. She works internationally in theatre, film and television. Some of her credits include Criminal Minds (television), The Writer, Fuel, Reality Check, (film) Miss Julie, Musical Chairs, Bateau Lavoir de Picasso, Hedda Gabler and The Stronger (theatre). She is Vice President of Terre des Hommes, Denmark, working as a volunteer to help children in need across the world.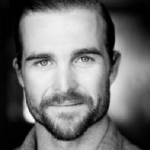 Kevin Kiernan-Molloy is an Australian actor who has recently moved to Copenhagen. He is a VCA Acting Graduate and has performed in numerous Australian theatre, film and tv productions, including: The Elephant Calf (theatre), Dracula (theatre), Bright World (theatre), Home & Away (television), What Time is my Heart (film). In 2015, he earned a Green Room Award nomination as Best Male Performer for his performance in Lord Willing & the Creek Don't Rise.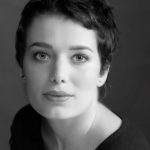 Astrid Lund started her career at the Théâtre Sainte-Marie-d'en-bas in Grenoble, France. She has worked with directors such as Barry McKenna (Hamlet Live, Kronborg 2017), Jeremy Thomas-Poulsen (The Dining Room, Pygmalion, R.U.R.) and toured internationally with her show Dialogues, co-written and performed with Stuart Lynch (Berlin, Porsgrunn International Theatre Festival, CPH Stage, and Egypt in 2018). She graduated from KFTS – Københavns Film & Teaterskole.