By Harold Pinter
29 Jan – 2 Feb 2020
Cast: Andreas Lyon, Jana Pulkabrek, Dina Rosenmeier
Performing at:
Krudttønden,
Serridslevvej 2
2100 København
Extended dates:
5 – 15 February 2020
Cast: Tom Hale, Dina Rosenmeier, Camilla Søeberg
Performing at:
Matrikel 1
Gammel Strand 26
1200 KBH K
_________________________________________________________
 "There are things I remember which may never have happened, but as I recall them, so they take place."
/Anna.
The human perception of memory, of where reality ends and fantasy begins, is explored in one of Nobel Laureate Harold Pinter's most famous plays
Reviews:
⭐⭐⭐⭐⭐
"This HIT production of 'Old Times' must rank as one of the sexiest ever adaptations of renowned playwright Harold Pinter's work….Its unlimited angles gave the audience the sense they were really look into someone's living room as a voyeur…HIT has once again succeeded in masterfully presenting an absorbing re-interpretation of Pinter's work."
(CPH Post  5 stars  January 31st, 2020 | by Roselyne Min)
"Det engelske sprog er som skabt til Pinters dramatik. Det er en fornøjelse at høre det spillet på engelsk…. Gå på opdagelse i det pinterske univers, og start for eksempel med "Old Times" i Krudttønden. Det er en stor, livgivende og intens dødelig oplevelse."
Ørkendrømme blog: (January 31, 2020 | by Michael Svennevig )
⭐⭐⭐⭐
"Det er sproglig elegance….Old Times er fulde fire stjerner værd."
(POV. International 4 stars January 30, 2020 | by Steen Blendstrup )
⭐⭐⭐⭐ (Kuturtid 5 Feb 2020)
"Hvis man gerne vil have en på den intellektuelle oplever, skal man unde sig selv at se HITs seneste udspil Old Times fra 1971 af Harold Pinter…. Det er modigt valg, HIT har taget ved at spille denne historie om minder, sandhed og magt i menneskelige relationer. Tak for det."
TICKETS:
https://www.teaterbilletter.dk/forestillinger/old-times/
In this unsettling drama, married couple Kate and Deeley receive a visitor from Kate's past and what begins as a playful game of light reminiscing over the exciting days of their youth, twists and turns as the recollections differ.
What are the consequences when love and lust turn to brutal jealousy? Who actually had sex with whom, or who will?
As this triangle battles to make the truth of the narrative theirs, who will ultimately win?
A steamy re-interpretation of a classic love triangle, with an exciting international cast:

Andreas Lyon, Jana Pulkrabek, Dina Rosenmeier, Camilla Søeberg, Tom Hale.

Directed by: Jeremy Thomas-Poulsen

Assistant director: Hector Smith
Stage Manager: Joan Bentsen & Lakeisha Salto
Sound Designer: Karl Heding

A conflict-charged erotic play, with its intangible elements of the metaphysical, one of the masterpieces by the master playwright himself, Harold Pinter.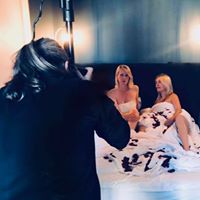 Produced by: HIT
Co-producer: Down the Rabbit Hole Theatre
Length: 2 hours
Recommended from ages  15 and up
Performance is in English
Playwright: Harold Pinter
(Photos: Filip Orestes)
Meet the cast:
Andreas Lyon (Deeley )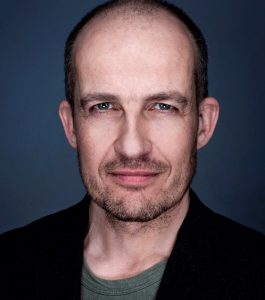 Danish-American actor Andreas lives in Copenhagen. With a background in Grotowski-based techniques, Andreas was based in Los Angeles from 2007 to 2017. As a member of SAG-AFTRA, he starred in TV series such as CSI: NY, Weeds and Key & Peele, to name a few. He has studied at the Margie Habers Advanced Program and been a student and assistant teacher at The LaValle Actors Workshop for eight years. After returning to Denmark, he has been working as a teacher for actors through DSF and can also be seen on Danish television, in DR's series Deception and Frederick 9. Alongside the theatre, Andreas loves everything Brazilian and likes to dedicate much of his spare time to altruistic purposes.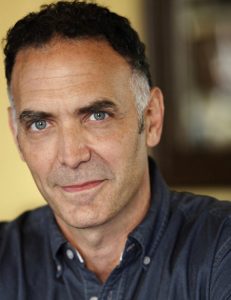 Tom Hale (Deeley)
American ex-patriate Tom holds a Bachelor of Fine Arts in acting from The University of Texas and graduation from the Groundling's School in Los Angeles. Living in Denmark for the past 16 years, Tom has worked in film, television and theatre. His credits include: Dirch, En Soap, Ørnen, Forbrydelsen, Bedraget (Follow the Money), I Kill Giants, Nord and more. On the Copenhagen theater scene, amongst many other productions, Tom is a regular HIT man. His credits include: The Original Play; Patriot's guide to America , Sex and betrayal, the critically acclaimed Harold Pinter's "The Lover."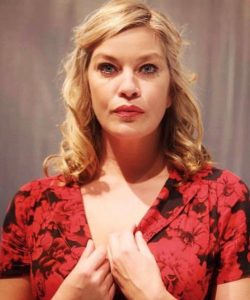 Dina Rosenmeier (Anna)
Danish actress Dina studied acting at the Sa Nau Teatro School in Spain, The Lee Strasberg Theatre Institute in New York, Larry Moss Studio and Stella Adler in Los Angeles. She is a dedicated volunteer activist for children's rights and works internationally in theatre, film and television. Some of her credits include Criminal Minds (television), The Writer, Fuel, Reality Check (film), Miss Julie, Bateau Lavoir de Picasso, House of Bernarda Alba, Hedda Gabler, The Stronger, No Exit -Reloaded, Vanya and Sonya and Masha and Spike. (theatre)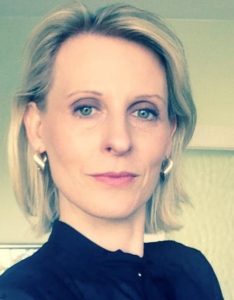 Jana Pulkrabek (Kate)
German actress Jana is a writer, director and producer. She studied acting at the Lee Strasberg Theater Institute and The Actor's Studio in New York. She wrote and directed, for example, Opera / Ballett / National Theater Kiel and Altonaer Theater Hamburg. Her production "Myth Kafka – Worlds of a Visionary" opened the CPH stage in 2015. She lives between Hamburg and Copenhagen, co-founded HIT and launched the Move the North festival. (Movethenorth.com). Jana has worked in film, television and theatre productions such as: The Clean House, The Lover, No Exit reloaded (all theater); Occasus (film), I Marry My Wife (TV)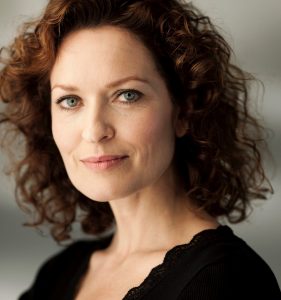 Camilla Søeberg (Kate)
Danish actress Camilla, debuted in Bille August's "Twist and Shout". She lived for several years in Los Angeles, where she starred in television and film productions "The Empty Mirror" and "Mousehunt", and studied Meisner Technique with Julie Garfield. Today Camilla lives in Denmark with her American husband, and her work includes "The Class Party", "The Pig", and the international "Spür Der Hoffnung" for NDR. Camilla has a master's degree in psychology, and also works therapeutically with children and young people.