⭐⭐⭐⭐⭐ CPH POST
⭐⭐⭐⭐KULTURTID
⭐⭐⭐⭐CPHCULTURE
"De tos samspil er fint, og man mærker den fortrolighed og jargon, der kan være mellem ægtefæller, der har været sammen i en årrække"
http://kulturtid.dk/teater/the-goat-or-who-is-silvia/
A guest production from Malmö, Sweden by Playmate Theatre Malmö  https://www.playmatetheatremalmo.co/
"Brilliantly performed, Edward Albee's darkly comical The Goat, or Who Is Sylvia? is not for the faint of heart. With a lurking elephant — or, really, a goat — in the room, the audience is thrown headfirst into the most emotionally intimate moments of a great marriage gurgling down the garbage disposal.
"The play is carried by Poole's strongly nuanced portrayal of one half of a happy, devoted partnership sliding quickly into insanity. Even at the height of Stevie's argument, Poole infuses her character with a sense of deep love and respect for her husband Martin. Poole plays her character not just as the distraught lover spurned, but as the doting, loving wife who still loves her longtime partner, but is driven mad by his bestiality…. Poole and Benn balance this tension of love and hate so delicately as to make the whole performance nuanced and believable…
While The Goat does largely rely on shock value to kick off the drama, the strength of the play rests on the strong performances…Poole and Benn both shone."
What happens when infidelity strips a marriage bare?
From the author of "Who's Afraid of Virginia Woolf?" and "The Zoo Story" this powerful, provocative and surprisingly funny tragicomedy, with an all-British cast.
"You try to tell them; you try to be honest. What do they do? They laugh at you,"
/ Martin, successful architect, happily-married husband, father and animal enthusiast…
Can a marriage just … vanish? He's been her everything for decades.
"The Goat, or Who is Sylvia?" by Edward Albee, one of the twentieth century's greatest playwrights, is a play that challenges its audience as much as its characters. Winner of the 2002 Tony Award for Best Play, Drama Desk Award for Outstanding Play and the Pulitzer Prize for Drama. Husband and wife grapple across the ruins of a marriage. How do you rebuild a family after the unthinkable happens?
A Broadway and West End hit, this is Playmate Theatre Malmö's second production of the 2018/19 season and three-time Pulitzer Prize winner Albee's most startling and darkly comical drama. Recently remounted in London it starred Damian Lewis– an actor who, like Martin the architect, is a master at playing secret lives.
A witty play about love, loss, family and testing the limits of tolerance, "If you've never seen this play before, and you're courageous, you won't regret your experience."
FOR MATURE AUDIENCES ONLY
By arrangement with Josef Weinberger Limited, London.
Directed by Boel Marie Larsson.
CAST:
David Barrett – Ross
Kevin Benn – Martin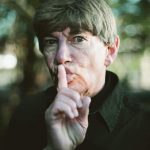 Jeff Bond – Billy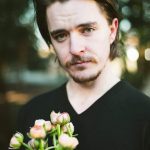 Vanessa Poole – Stevie