SOUTHERN BEDFELLOWS
by Riley McCarthy
World premiere at Bøssehuset 27 May 2021
Performing dates
26 May – 12 June
On stage: Jody Fish, Annelise Nielsen
Directed by Christoffer Berdal
CLICK HERE TO BOOK TICKETS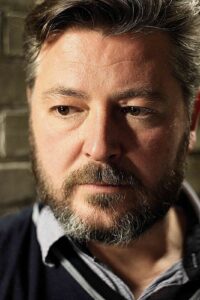 The world premiere of a brand new, ground-breaking drama from the USA, Southern Bedfellows is a sensational two-hander, selected, directed and cast especially for HIT by acclaimed Danish director Christoffer Berdal.
Don't miss this seminal fresh work by one of the most significant voices in playwrighting today , the young, contemporary and American, non-binary playwright McCarthy.
CLICK HERE TO READ MORE
Southern Bedfellows is part of HIT's season focusing on new LGBTQ+ stories, in collaboration with Bøssehuset and will also feature under the International Days of CPH STAGE.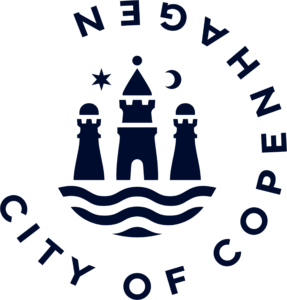 HIT's production of Southern Bedfellows is supported by Københavns Scenekunstudvalg.
_______________________________
CPH STAGE INTERNATIONAL DAYS 3 – 5 June 2021
Excited to announce HIT has a whole series of 5 fabulous plays and theatrical experiences under CPH STAGE, as part of the INTERNATIONAL PROGRAMME this year,  3 – 5 June:
digital, live stream, live theatre on stage and in-person events. 
CLICK HERE TO BOOK TICKETS FOR ALL FIVE PLAYS TO SECURE YOUR PLACE IN THE ROOM.
CLICK BELOW UNDER CURRENT PRODUCTIONS IN THE MENU FOR MORE INFORMATION ABOUT:
Southern Bedfellows                       Directed by Christoffer Berdal (DK)
The Shy Manifesto                           Directed by Jeremy M Thomas (DK)
Moira Finucane's The Rapture     Directed by Moira Finucane (Aust)
The White Plague                            Directed by A Raptotasios(UK)
Scrambled with R Nachmany       Directed by Maya Bitan (Israel)

HIT's participation in CPH STAGE as HIT hits the Stage is graciously supported by the Aage og Johanne Louis-Hansens Fond.
______________________________________________________________________

______________________________________________________________________
OPEN CALL
hot meat 

Cph Queer Theatre Festival

Copenhagen 2021 – WorldPride and Eurogames
12 -20 AUGUST 2021
"HOT MEAT," a new-play development and artist 10-day residency program, with a focus on the LGBTQ+ community.

Are you a professional theatre-maker who identifies as queer? Would you like to immerse yourself in, explore and challenge the fundamentals of queer performance?

We are looking for 4 playwrights, 4 directors, 12 actors and 4 designers (light, sound, set and/or costumes) from all over the world, to participate in CPH Queer Theatre Festival of which HIT is co-organiser.
Successful applicants for HOT MEAT will work together with  international and Denmark-based artists, to create 1 of 4 new pop-up plays,  premiering during Copenhagen 2021 – WorldPride and EuroGames on the 19th/ 20th of August.
CLICK HERE TO APPLY BY APRIL 23RD AND FOR MORE INFORMATION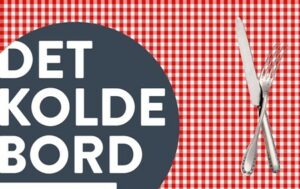 HOT MEAT is being co-organised by HIT together with Det Kolde Bord, under the CPH Queer Theatre Festival. Det Kolde Bord is a 48-hour writing-and-performance theatre project that has been running successfully for the last 10 years at professional theatre venues throughout Denmark and Scandinavia, and become a unique playground for  performer collaboration, playwright inspiration and artistic development.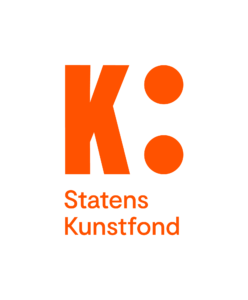 Det Kolde Bord is supported by the Danish Arts Council/ Statens Kunstfond
The HOT MEAT Open Call application deadline for playwrights, directors,  actors and designers (light, sound, set and/or costumes) is 23rd April 2021.

Hot Meat is a collaboration between Det Kolde Bord and Cph
Queer Theatre Festival, which is co-produced by Lars Werner
and Jeremy M. Thomas (HIT-Copenhagen). The festival is
supported by Folketeatret, the Danish Royal Theatre and World
Pride and is graciously sponsored by Nordisk Kulturfond. Det
Kolde Bord is sponsored by the Danish Arts Council.
_____________________________________________________________________
COVID 19
Performances will be held with the utmost concern for health and safety, following all current Danish state guidelines. The use of face masks by the audience is encouraged. Hand sanitizers will be provided. All HIT audience size is limited.
_____________________________________________________________________
HIT is curated and run by:
Local Artistic Director
Jeremy Thomas-Poulsen/ Down the Rabbit Hole Theatre (http://www.rabbithole.dk/)
Email:
jmthomaspoulsen@gmail.com
International Artistic Director
Jana Pulkrabek/ Manusarts
(www.manusarts.de)
Email:
jana@movethenorth.com
____________________________________________________________________
(Photo credits above: From left to right: Christina Hildebrandt,  Jens Blegaa, scene shot "The Clean House"(Photos @Filip Orestes), Vanessa Poole (Photo@Diego Monsiváis), Jens Blegaa & Tina Robinson, Dina Rosenmeier, Isabel Escudero Zorde (Photos@Filip Orestes)