Copenhagen 2021 – WorldPride and Eurogames
AUGUST 2021
Cph Queer Theatre Festival performs during Copenhagen 2021 – WorldPride and Eurogames.
EXCITING GUEST PERFORMANCES & HIT PRODUCTIONS

For Cph Queer Theatre Festival, HIT as co-organiser, is excited to be producing a large variety of international queer theatre performances happening throughout Copenhagen from the 12th-20th of August 2021. From large-scale late night vagina cabaret direct from Australia "Glory Box" to the intimate, naked solo performance from Israel "My Body My Nation" – there will be performances, readings, pop-events, panel debates, artist gatherings and a unique opportunity to get up close and personal with the artist process.
TICKETS AVAILABLE SOON.
ARTIST RESIDENCY PROGRAMME
HOT MEAT
HOT MEAT is a new-play development and artist residency program, with a focus on the LGBTQ+ community, being presented by HIT under Cph Queer Theatre Festival, in collaboration with Det Kolde Bord.
Queer theatre artists from around the world are invited to Copenhagen for 10 days of performances and residencies, giving them the unique opportunity to showcase the best of LGBTQ+ theatre and collaborate with Scandinavian artists in co-creation and presentation of new LGBTQ+ drama.
During the HOT MEAT 10-day residency, theatre practitioners will work together with other artists from around the world to create 1 of 4 new pop-up plays, that will premiere during Copenhagen 2021 – WorldPride and EuroGames, around Copenhagen. Applications are open and the deadline to participate as playwright, director, actor or designer (light, sound, set and/or costumes) is the 23rd of April 2021. Read more here.
Come join us! As professional or as audience.
Booking opens soon.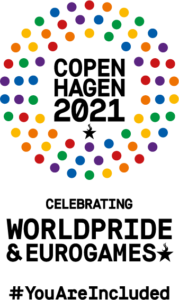 _________________________________________________________________________COVID 19
Performances will be held with the utmost concern for health and safety, following all current Danish state guidelines. The use of face masks by the audience is encouraged. Hand sanitisers will be provided. The audience is limited to the maximum capacity according to the health ministry's recommendations. Our HIT COVID-19 unforeseen lockdown money back guarantee policy ensures ticket holders the freedom of using their ticket to a later show or a full refund.