HIT & cPH QUEER THEATRE FESTIVAL PRESENT
"HOT MEAT"
a new-play development and artist residency program, with a focus on the LGBTQ+ community.
The Cph Queer Theatre Festival performs during Copenhagen 2021 – WorldPride and EuroGames.
HIT, as co-organiser of Cph Queer Theatre Festival, is excited to introduce "HOT MEAT", a 10-day residency, when theatre practitioners from around the world will work together  to create 1 of 4 new pop-up plays, that will premiere during Copenhagen 2021 – WorldPride and EuroGames, in central city locations.
Are you a professional theatre-maker who identifies as queer, and would you like to immerse yourself in, explore and challenge the fundamentals of queer performance, then "HOT MEAT" is an artist residency for you.
We are looking for 4 playwrights, 4 directors, 12 actors and 4 designers (light, sound, set and/or costumes) from all over the world.
For full information on the residency, the Open Call and to apply, click here
OPEN CALL DEADLINES
HOT MEAT Queer Artist Residency
Application deadline:
23 April 2021
Applications will be notified about the committee's selection:
7 May  2021
Official announcement of participants :
10 May  2021
To apply directly as playwright, director, actor or designer (light, sound, set and/or costumes) click here APPLICATION & CONSENT FORM
Please read full details of the Open Call first.
______________________________________________________________________
THANK YOU
Hot Meat is a collaboration between Det Kolde Bord and Cph
Queer Theatre Festival, which is co-produced by Lars Werner
and Jeremy M. Thomas (HIT-Copenhagen). The festival is
supported by Folketeatret, the Danish Royal Theatre and World
Pride and is graciously sponsored by Nordisk Kulturfond. Det
Kolde Bord is sponsored by the Danish Arts Council.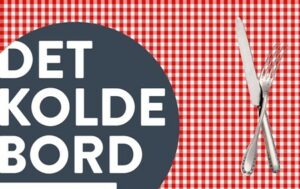 HOT MEAT is a fantastic opportunity for theatre, playwriting and performer development that is being co-organised by HIT and by Det Kolde Bord.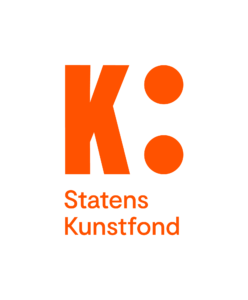 Det Kolde Bord is a 48-hour theatre project, where directors, playwrights and actors are gathered and given unique writing challenges to inspire the creation of 4 new world premiere short performances.
The original Det Kolde Bord project has been running 2-4 times a year for the last 10 years, at professional theatre venues throughout Denmark and Scandinavia, and become a unique playground for playwright inspiration and development.
Det Kolde Bord is supported by the Danish Arts Council/ Statens Kunsfond.
If you have queries about HOT MEAT and our OPEN CALL contact:
hotmeat@houseofinternationaltheatre.dk
______________________________________________________________________
HOT MEAT WORLD PREMIERE PERFORMANCES
Thursday 19th August
Friday 20th  August
Venue:  Pop-up locations, Copenhagen.
______________________________________________________________________
Come join us! As professional or as audience.
Booking opens soon.
_______________________________________________________________________